New data model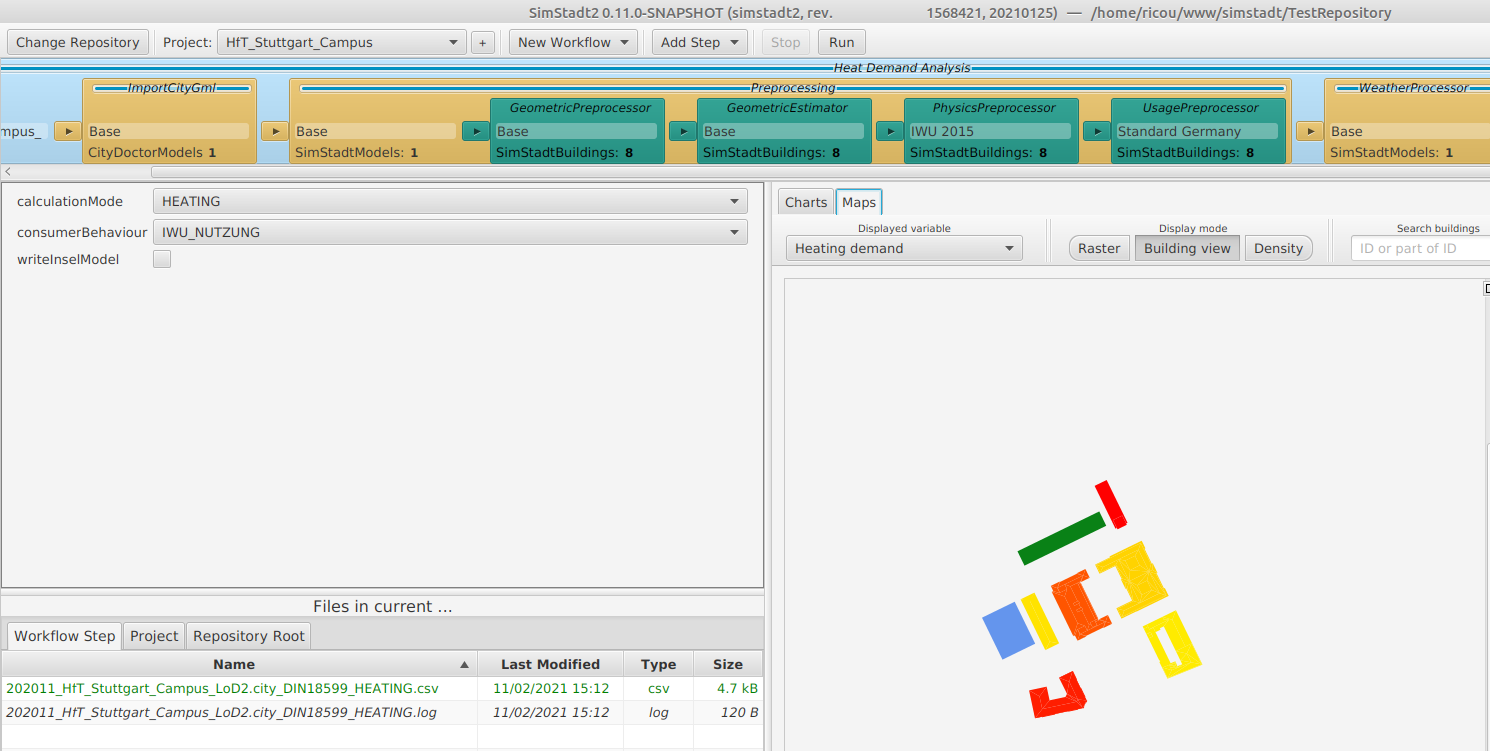 A new data model is actively in development, as a branch of SimStadt. Goals are:
to simplify the data model
to allow processing of building zones
to define a functional part for each workflowstep in order:

to increase modularity
to allow workflows to be split on multiple servers
More development and testing are needed before this version replaces the current one. The simulation results from both versions should be close to one another, but some variations are expected.
A release can be downloaded here.